KEI offers affordable quality programs that combine major-specific courses, general studies, intensive foreign language and experiential learning. Our programs are geographically diverse; more than half are in Africa, Asia, Latin American and the Middle East. 75% of our program participants come from state universities and small liberal arts colleges. 30% of our participants are African-American and Hispanic-American. Below are just a few reasons why you should consider KEI as your partner in education abroad. Visit the KEI Difference page for a detailed look at what makes our programs unique and ideal for curricular integration.
Curricular integration
KEI programs focus on specific academic disciplines, making them ideal for curricular integration.
KEI programs target diverse academic disciplines, including science, engineering, pre-medicine/health, business, economics, psychology, sociology, anthropology, sport science, computer science, music, fashion, communications, media, and more…
KEI programs offer 10 to 20 major-specific courses per concentration (during the semester/quarter) offered.
Foreign language, liberal arts, regional studies, and general education courses are offered at each location.
KEI partners with respected universities abroad to host our programs.
Courses are taught in English by faculty from partner universities. Students with advanced proficiency can also enroll in courses taught in the host language.
Many programs are located in non-traditional locations – China, Costa Rica, Japan, Kenya, Peru, Russia, Thailand, and the United Arab Emirates – as well as Australia, England, France, Ireland, Italy, Scotland, and Spain.
Program participants are integrated with host university students.
Internships, independent study, research, and community service are available at most locations.
KEI offers a free curricular mapping service.
Affordable
KEI offers the most affordable comprehensive programs abroad. See the Prices & Dates page.
Students from Affiliated Institutions receive an automatic $1,000 Affiliate Grant for all semester, trimester, quarter, and academic year programs.
KEI scholarships, promotional offers, and interest-free payment plans are available for qualified students.
Do not mistake affordability with quality. As a mid-sized organization, we are able to leverage our resources with limited overhead to provide high-quality programs and personalized service at an affordable price. KEI prefers to invest in institutional relations. By eliminating advertising from our operating budget we are able to pass the savings to students.
Partnership programs
KEI affiliation – $1,000 affiliate grants, program familiarization grants, and more…
Customized and integrated faculty-led programs
Cooperative program models (i.e. co-branded, curricular integration, etc.)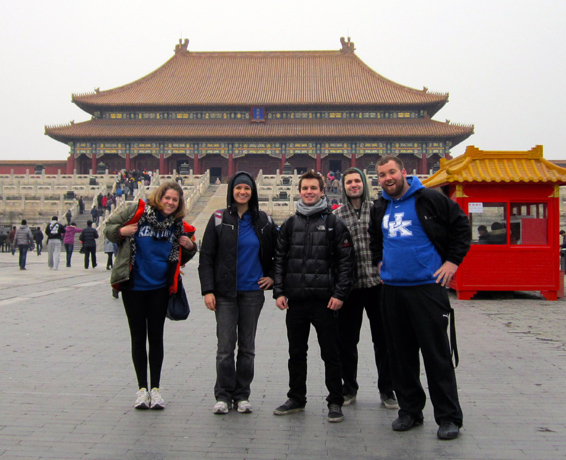 We will be glad to provide a standard Affiliation Agreement or customize an agreement that meets your specific needs. Contact Eduard Mandell, KEI's President & Managing Director, for more information.
Tel: 1.800.831.5095 ext. 3
Email: eduard@KEIabroad.org