KEI was founded on the belief that education abroad should be attainable for all students regardless of their academic focus, professional interests, foreign language proficiency and financial means. Our core values of cultural understanding, global participation and access to education are integral to all KEI programs.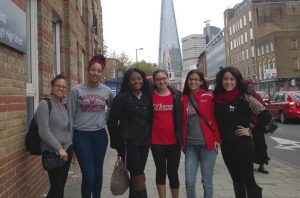 Affordable, high quality programs
We strongly believe that finances should not be a deterrent to education abroad. KEI offers affordable, all-inclusive, high-quality programs. KEI scholarships, grants and payment plans are also available. Students from state universities and small liberal arts colleges account for 75% of our participants.
Personalized service
Students come first! We take time to get to know each student as an individual, including their academic and personal needs and interests. Small program size enables our U.S. staff and onsite directors to offer personalized advising and service before, during and after the program.
Diversity
We welcome students from diverse backgrounds, which reflect the ethnic and cultural complexity of our world. To this end, KEI has partnerships with Lincoln University, Morehouse College, University of Houston and many other Minority Serving Institutions (MSI). More than 30 percent of our program participants are African- and Hispanic-American.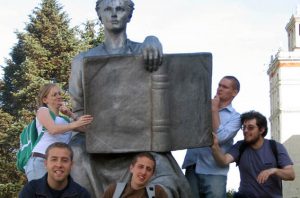 Major-specific courses
We don't just say it – we do it. KEI offers more courses in more academic majors than any other study abroad organization. Major specific course are complemented by general education, regional studies and foreign languages. Review our various academic and professional 
concentrations
 offered at each program location.
Internships, community service and research
KEI offers internships, research and/or community service at all program locations. Internships are organized with companies, not-for-profit organizations and medical clinics. Research and independent study is organized with faculty at KEI's partner universities.
No language barrier – programs in English
There is NO foreign language requirement to participate on a KEI program. Courses are taught in English. Some program locations offer additional courses taught in the host language. Internships, community service, independent study and research can be organized in English or host language.
Offering programs in English makes study abroad more accessible to students. However, we strongly encourage students to learn the host language and become fully integrated in the host culture.
Regional studies & field trips
KEI facilitates cultural awareness and understanding through a required regional studies course that combines classroom instruction with out-of-class activities and field study. Students not only learn from their professor and readings, they also learn from experience by visiting historical, archaeological and culturally significant sites. Extensive cultural excursions are an integral component of the program.
Foreign language options
Learning a foreign language is one of the best ways to learn about a culture. KEI offers intensive courses in critical languages such as Mandarin, Swahili, Hindi, Russian and Turkish as well as modern languages such as Spanish and French. Students can earn from 3 to 12 language credits per semester, depending on their interests, needs and availability.
Integration with local students
KEI places a strong emphasis on integrating program participants with students from the host university in courses, internships and housing. Local students are also invited to participate in planned cultural activities and field trips. That means more interaction with local students and community, better language acquisition and enhanced cultural awareness.