The semester and academic year curriculum offers courses at Heriot-Watt University in a wide range of academic disciplines. Most courses are equivalent to 4 semester credits in the USA. Students must select courses offered on the same campus. Note that many courses above Level 1 have prerequisites that must be satisfied. If you are unsure about the prerequisites, speak with a KEI Program Manager.
Click on a HWU school to view available subjects. Refer to the

Course Offerings & Syllabi file for the most updated courses offered during Semester 1 (Fall) and Semester 2 (Spring). The file contains hyperlinks to course syllabi.
School of Energy, Geoscience, Infrastructure & Society (SoEGIS)
SoEGIS is located on the Edinburgh Campus and offers courses in Biology, Health, Nutrition, Brewing & Distilling, Urban Studies, Construction, Architecture and Civil Engineerin.
Biology
Biological Science
Molecular Biology
Microbiology
Marine Biology
Human Health and Nutrition
Exercise Science
Brewing and Distilling
Urban Studies
Geography
Society & Environment
Property Development
Construction & Surveying
Construction Management
Quantity Surveying
Architecture & Civil Engineering
Architectural Design
Architectural Engineering
Civil Engineering
Structural Engineering

---
School of Engineering & Physical Sciences (SoEPS)
SoEPS is located on the Edinburgh Campus and offers courses in Physical Sciences and Engineering.
Physical Sciences
Chemistry
Biochemistry
Chemical Physics
Physics
Mathematical Physics
Science Education
Engineering
Mechanical Engineering
Energy Engineering
Chemical Engineering
Electrical and Electronic Engineering
Electrical Power and Energy
Computer Engineering
Robotics, Autonomous and Interactive Systems

---
School of Mathematics & Computer Science (SoMCS)
SoMCS is located on the Edinburgh Campus and offers courses in Computer Science, Software Engineering, AI, IS, Mathemtics, Statistics and Actuarial Science.
Computer Science
Computer Science
Software Engineering
Artificial Intelligence
Information Management
Mathematics
Mathematical Biology
Mathematical Ecology
Mathematical Medicine
Statistics
Actuarial Mathematics and Statistics
Actuarial Science
Actuarial Management
Financial Mathematics
Statistical Modelling

School of Social Sciences (SoSS)
SoSS is located on the Edinburgh Campus and offers courses in Business, Marketing, Finance, Accounting, Economics, Commerce Law, Foreign Languages, Intercultural Studies and Psychology.
Business & Accounting
Accounting
Business Administration
Economics
Finance
Human Resource Management
International Business
Marketing
Operations Management
Supply Chain Management
Commerce Law
Languages & Intercultural Studies
Arabic
British Sign Language
Chinese
French
German
Spanish
Translations
British Culture and Society
European History and Culture
Critical Writing and Analysis
Humanities
Psychology
Social Psychology
Developmental Psychology
Cognitive Psychology
Biological Psychology
Industrial Psychology
Business Psychology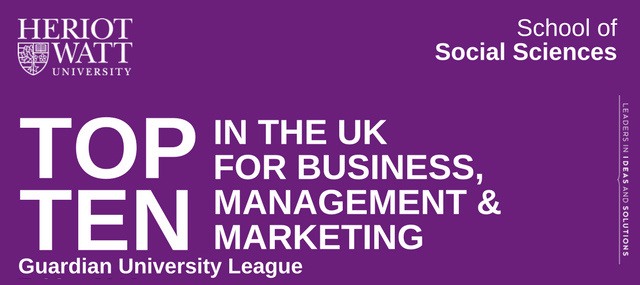 ---
---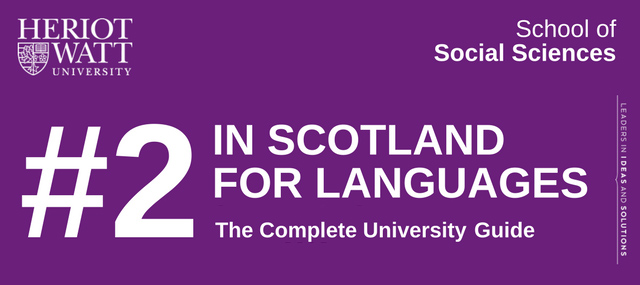 School of Textiles & Design (SoTD)
SoTD is located on the Scottish Borders Campus and offers courses in Fashion Design, Fashion Textiles, Fashion Communications,Textiles Design and Interior Design.
Fashion Design
---
Fashion Technology
---
Fashion Communication
Fashion Marketing & Retailing
---
Textiles Design
---
Interior Design

Course Offerings & Syllabi
Credit and transcripts issued by the Heriot-Watt University (accredited in the United Kingdom) and Lincoln University (accredited in USA).
Heriot-Watt University (HWU) is one of the highest ranked universities in Scotland and the United Kingdom. Established in 1821, HWU has gained a world-class reputation for teaching and research. With 18,000 students from more than 150 countries, HWU is the most diverse university in Scotland.